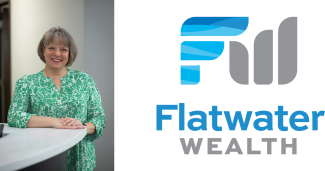 Flatwater Wealth Welcomes Deb Lovejoy!
Flatwater is pleased to welcome Deb Lovejoy to our team as a Client Services Associate. Deb has been with Flatwater Wealth since June 2023 and has been a phenomenal addition the team. Deb is the first point of contact with clients and keeps our advisors organized and on schedule in servicing them. 
When her children were young, she devoted her time to raising and homeschooling them.  In 2009, Deb earned her Associate's Degree in Business Technology from Central Community College. Deb and her husband, Chris, make their home in Central City. They have four grown children: Michaila, Nicholas, Connor and Katy. They also have a grandson, Raymond, who brings much joy to their lives. In her spare time, Deb enjoys spending quality time with family and taking long motorcycle trips with her husband. 
Next time you are at the office, you will be greeted by Deb's warm welcome. We are thrilled to have you on the team, Deb!