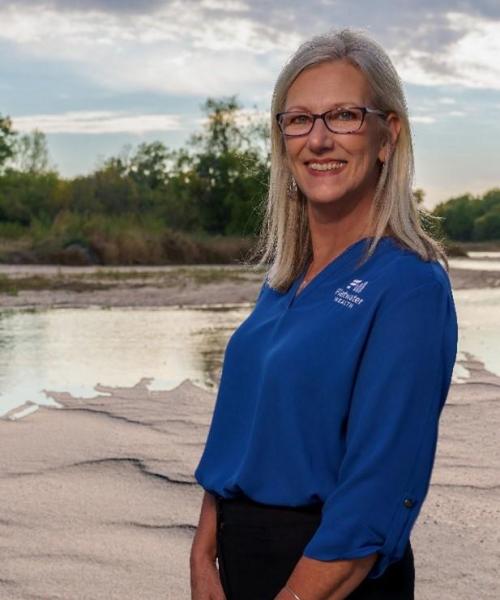 Rhonda Ortmeier
Client Services Specialist
"As a staff, we are diverse in our specific area of client service support. Through our collaborative efforts, we strive to provide a meaningful, positive experience with timely resolution of your questions. Addressing your needs first and foremost is our top priority."
My entrance into the financial services industry began in 1985 in trust services.
I've been in the wealth management arm of financial services since 1998.
As a working mother and wife, I attended Southeast Community College in Lincoln, NE studying business administration with a finance emphasis.
I enjoy most of any creative activity. As an amateur photographer, I relish excursions of rural Nebraska whenever I can. Show me an old farmstead with a gambrel barn to explore and I'm in my happy place.
My husband, Gary, and I moved from Columbus, NE to Central City in 2022. We have three adult sons between us – Darrick, Colin, and Curtis. Darrick and his wife, Laura, are the proud parents to our grandson Elliot whom we treasure.
While both Gary and I are admitted dog lovers, our Central City home came with a resident cat (much to our surprise). The most suitable name we could conceive was "Surprise." She has been a much welcome addition to our family.